Exploring Iceland's Snack Directly (But Indirectly)
My wife recently jetted over to Iceland for a quick few days with her sister and a friend. When she arrived back, she left a few goodies for me, one of which was a curious, "handmade" concoction called Smoked Lava Cheese. Though I won't claim I'm a connoisseur of cheese by any stretch, I would consider myself an enthusiast for the age-old custom of melting a pile of cheese into a merged form and eating with a fork. This may sound strange, or maybe you've done it (either way, I recommend doing it, now?), these little circular cheese bites remind me exactly of this practice. Except in portable, snack form. And that's a good thing.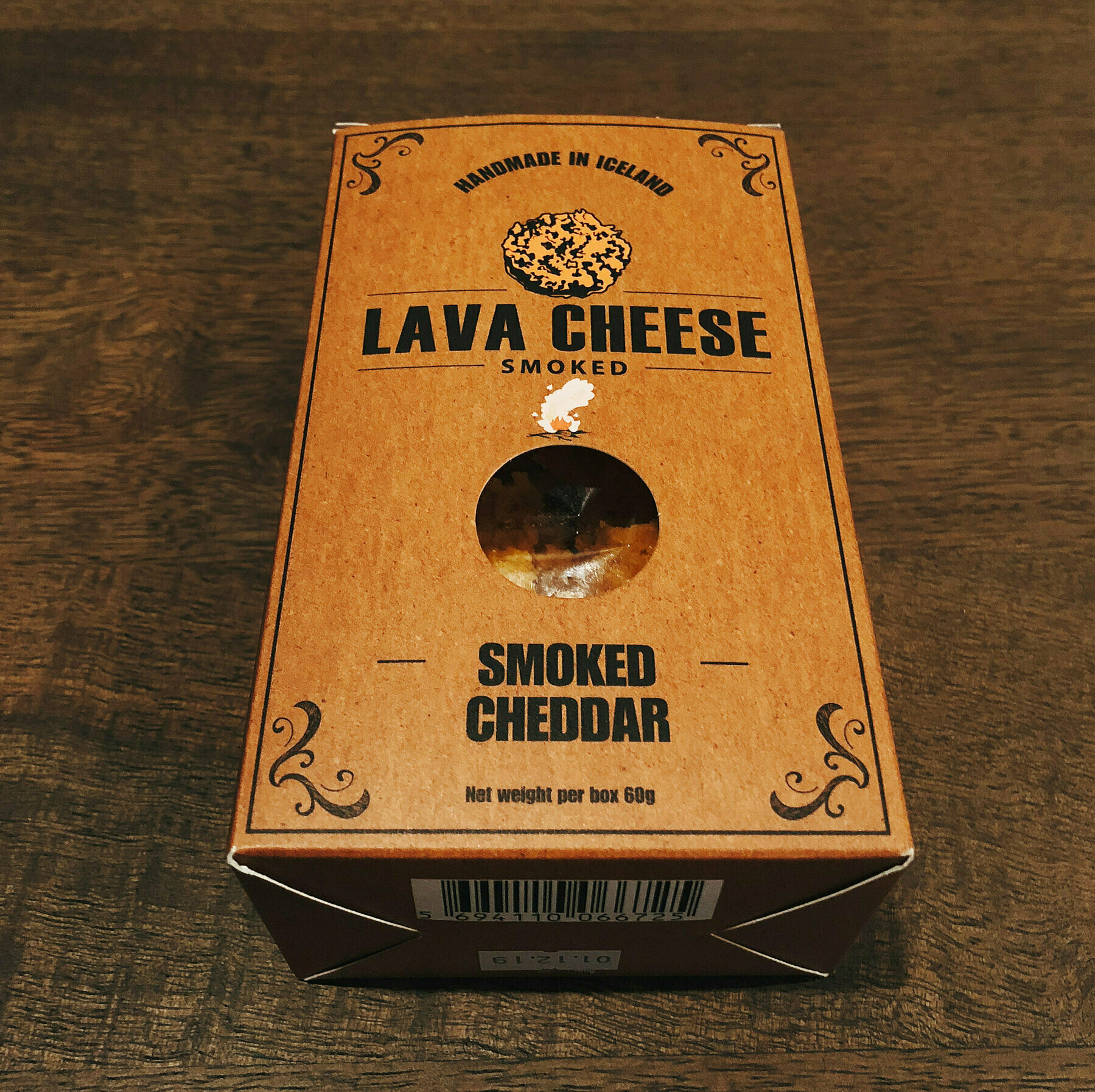 An Icelandic snack made from "pure" cheese, Lava Cheese is a brand that began in Iceland back in December of 2016, engineered by the founders Guðmundur Páll Líndal and Jósep Birgir Þórhallsson. As they state in their origin story:
The idea of a snack made from pure cheese came to us when we realized the best part of a grilled cheese sandwich is the melted cheese which hits the grill.
So right you are. I've always loves the crunchiness of the slightly hardened cheese bits from microwaving or oven-heating nachos (the shredded pieces that missed the tortilla chips and get a heat-flash during the warm-up), which gave me the idea of doing this when I was a kid. Skip the chips and just toss a pile of shredded cheese on a plate, microwave for 1:30, and there you go. Pure cheese. I've since migrated to using a small egg-sized pan to do the heating work, and at this age, it's only once and a while. But… Lava Cheese. These Icelandic guys came up with a few variations, and I'm very thankful Ashley brought me home a box.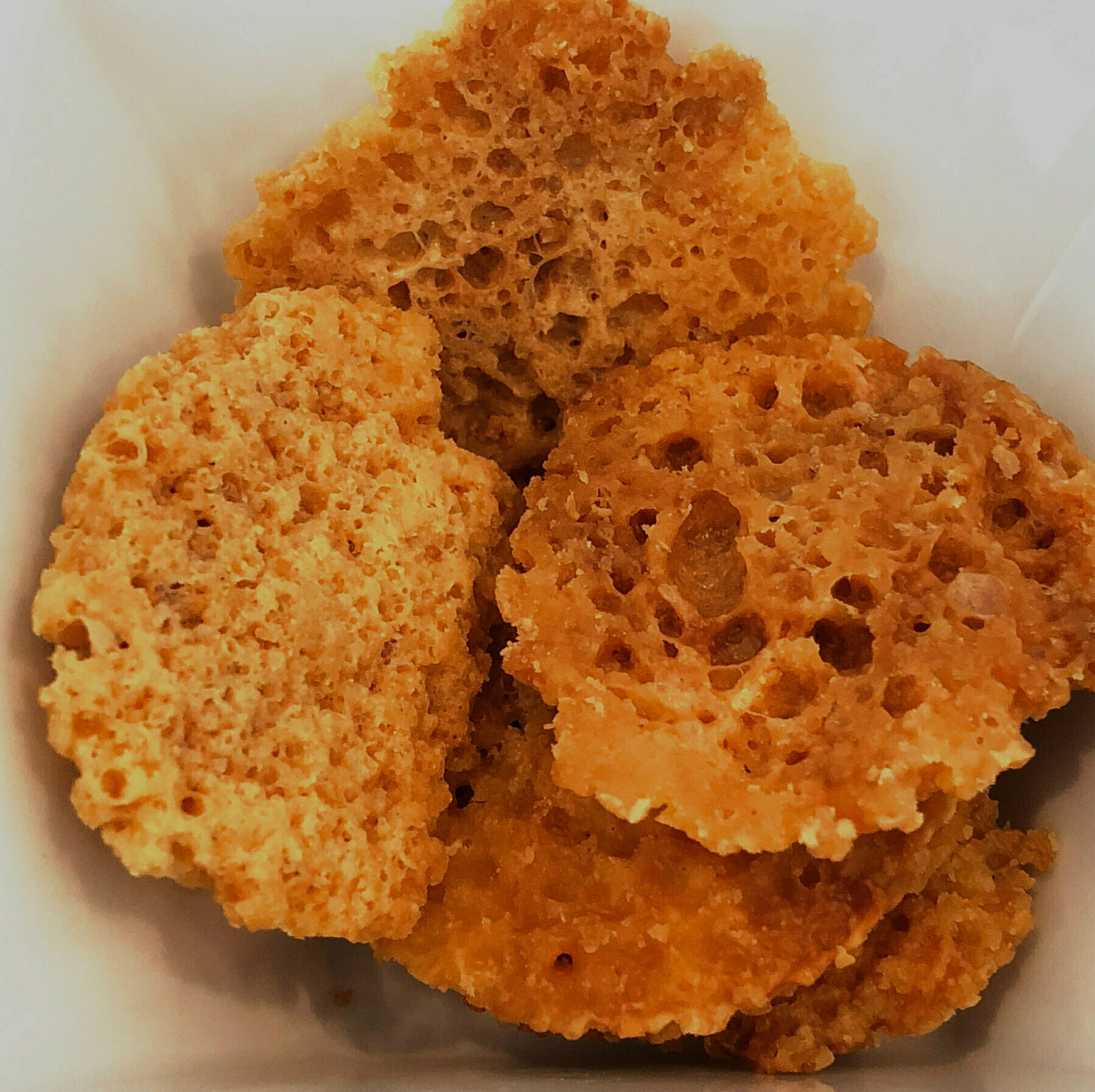 Since the cheese has been "smoked", there is a slightly different flavor than when I'd do it. You can feel the hardened cheese texture with your tongue, which nails the first part of the idea of crispier cheese. I suppose, according to the company's naming convention, this texture reflects the Icelandic lava fields. I'm terrible at describing tastes, so from here, you'll likely experience a harsher aroma of cheddar, and a sharper association with the cheese you're likely most familiar with, just restructured in harder, less dairy-like form. It delivers, though, and I have to imagine it's a better snack than some faux bullshit cheese flavorings from Cheetohs or whatever other hell-spawn snack food from PepsiCo/Nabisco/Mars.
While I was able to enjoy the Smoked Cheddar version, I found that after researching the company's other products, they also have a Crunchy Cheese series that includes Licorice Root and With Chili. The largest hurdle here is that line of snacks is only available at retail in Iceland, though they hint that new locations are coming soon. I certainly hope so, as I can attest to the magic of this stuff, and think it would do well in any other country on the planet. In the meantime, fry some cheese on your own, toss bacon in there, whatever it takes — it's an easy, decadent, go-to late-night snack.