An impromptu thought earlier last week: let's visit Winona and check out a coffee shop that is up for sale near the campus. Which campus, we had no idea. We also didn't know anything about Winona (though apparently the nation's capitol of stained glass windows, okay). I knew it was down the river near La Crosse (where we had stayed a number of times on the way to Madison going back and forth for Ashley's grad school), but… we'd never stopped here before.
So we saddled up a room at the Fairfield and headed down Saturday morning — predictably enough, right after a spring blizzard left the roads in absolute shit condition.
Winona is about a two hour drive southeast of the Twin Cities, smack on the Mississippi River (literally looks like an isthmus or island city), buttressed by the craggy hills that ride the water on either size of the Minnesota and Wisconsin border. Which creates a kind of off-kilter valley vibe.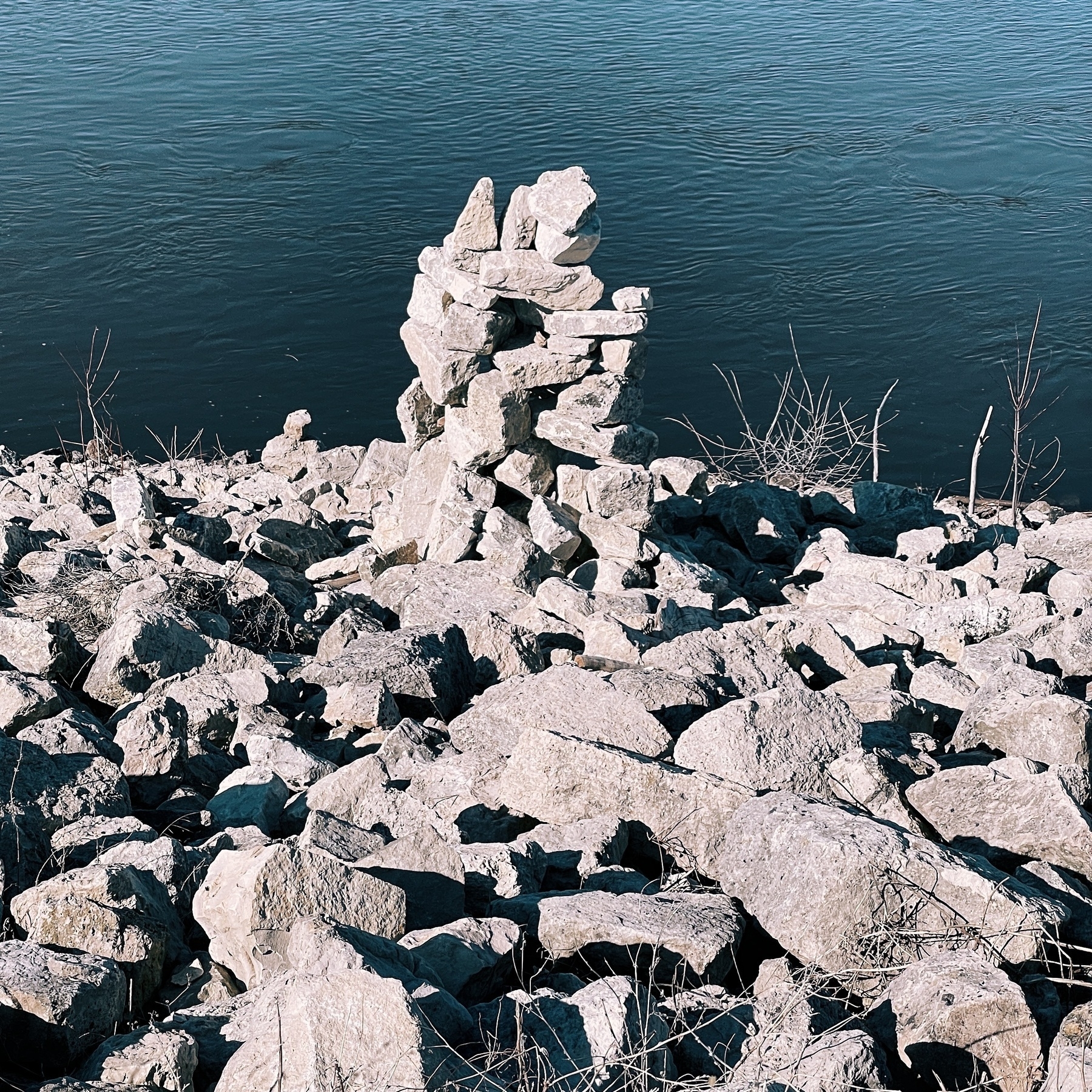 And what a vibe this city is. It's like one big pseudo-city neighborhood, about 20k in population strong (plus however many attend the three colleges scattered around its geography). An initial drive through the streets gives the impression of a small, rural mill town with a barely-hanging on downtown, but also energized by young collegiate folks marauding around town and keeping the bars up late into the night. Something felt strange about the whole place — it wasn't as tightly centered as Red Wing, not quite as pretty as La Crosse, or as quaint as Northfield. It felt blasé. Maybe in a good way.
I'll say this, though — they've got some gems here. Notably, one of the Winona State University parking lots has a solar panel yard atop it, the first we've seen in the states. Definitely the future — it shades the cars underneath and provides a wide berth for getting perfectly sun-drenched and powering whatever its connected to.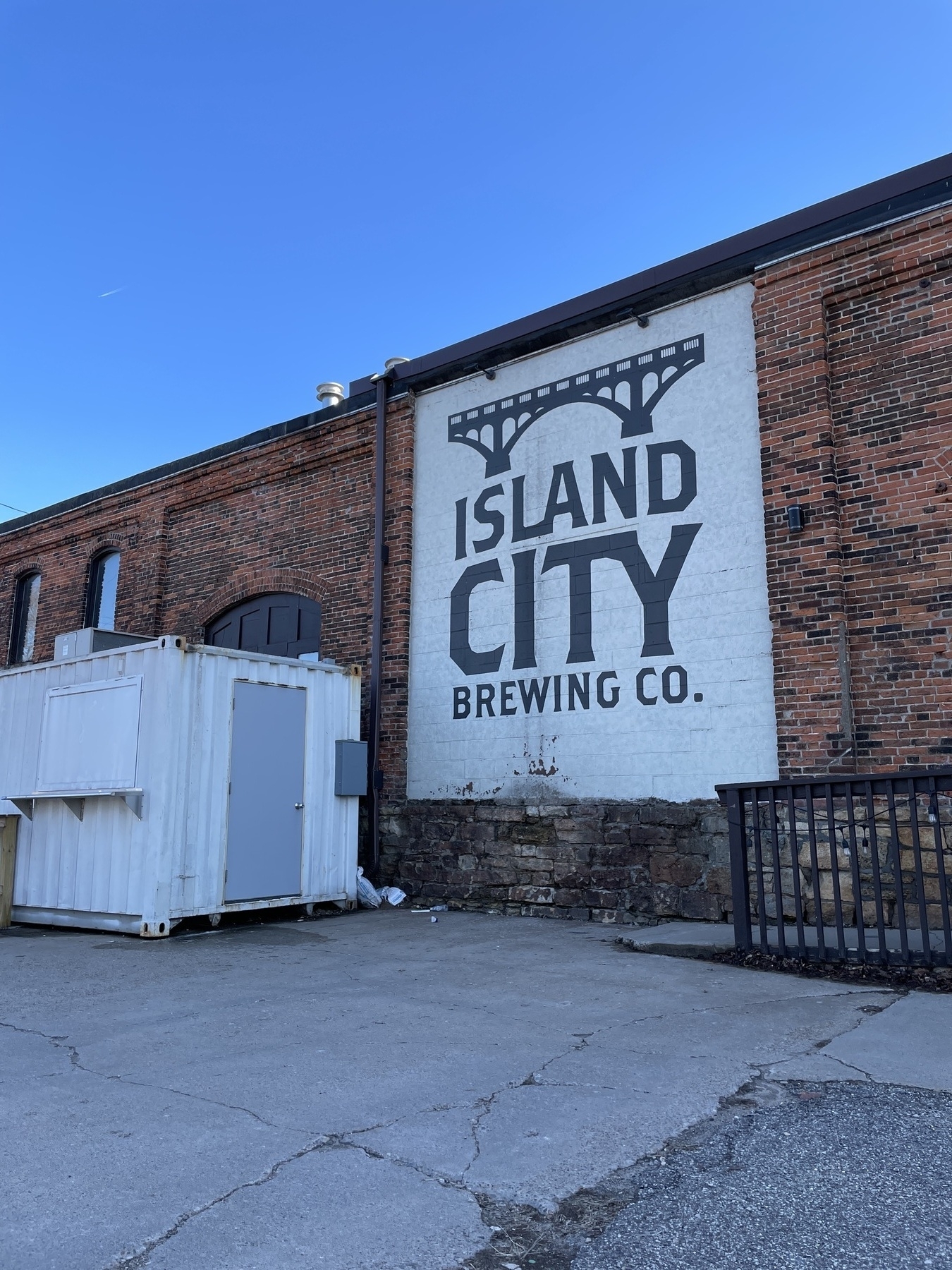 I indulged the afternoon at Island City Brewing, sipping a beer and reading a book outside on a park bench. Also walked the dog along a few avenues and paraded around an inland park for a while before she tired.
Ashley and I then dinner-dined at Nosh Scratch Kitchen, which was… fine — dimly lit, wild Mediterranean dishes, good bar. It adequately set up the night. Afterwards, we slinked into Gabby's, which immediately made clear it was the de facto college bar. We slammed one drink each and left.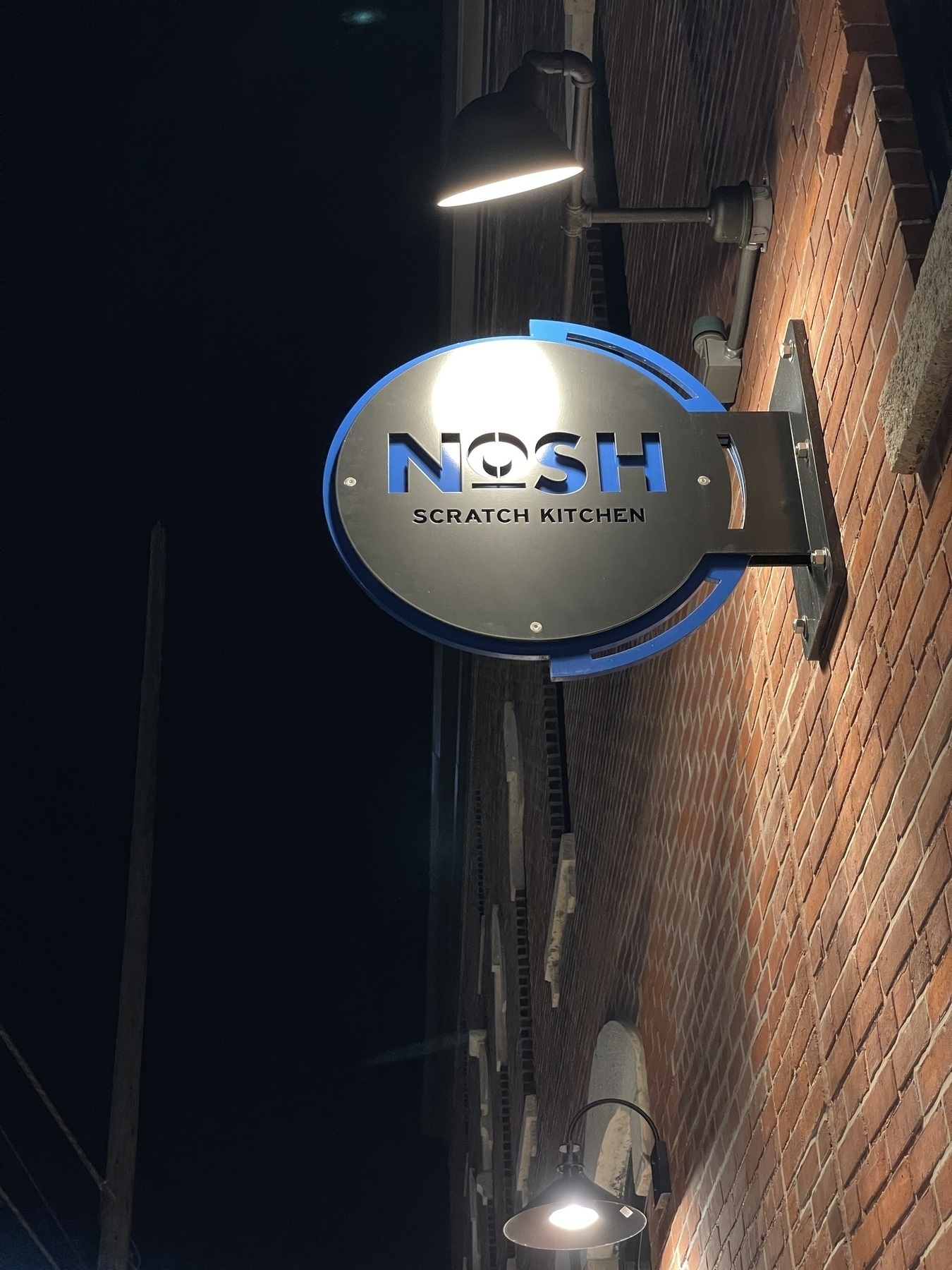 Then… it was to Broken World Records. A gamble. But what a place. Tiled overhang with lanterns above a ground-level bar, pulsing vibe lights, live band, locals nursing beers. Attitude. It was here that we settled into a few drinks and a shot and enjoyed the drama.
Next day wasn't as kind of this place. The Lakeview Drive Inn was brutally terrible. Microwaved burger. Mushy fries. But great drive-up car service.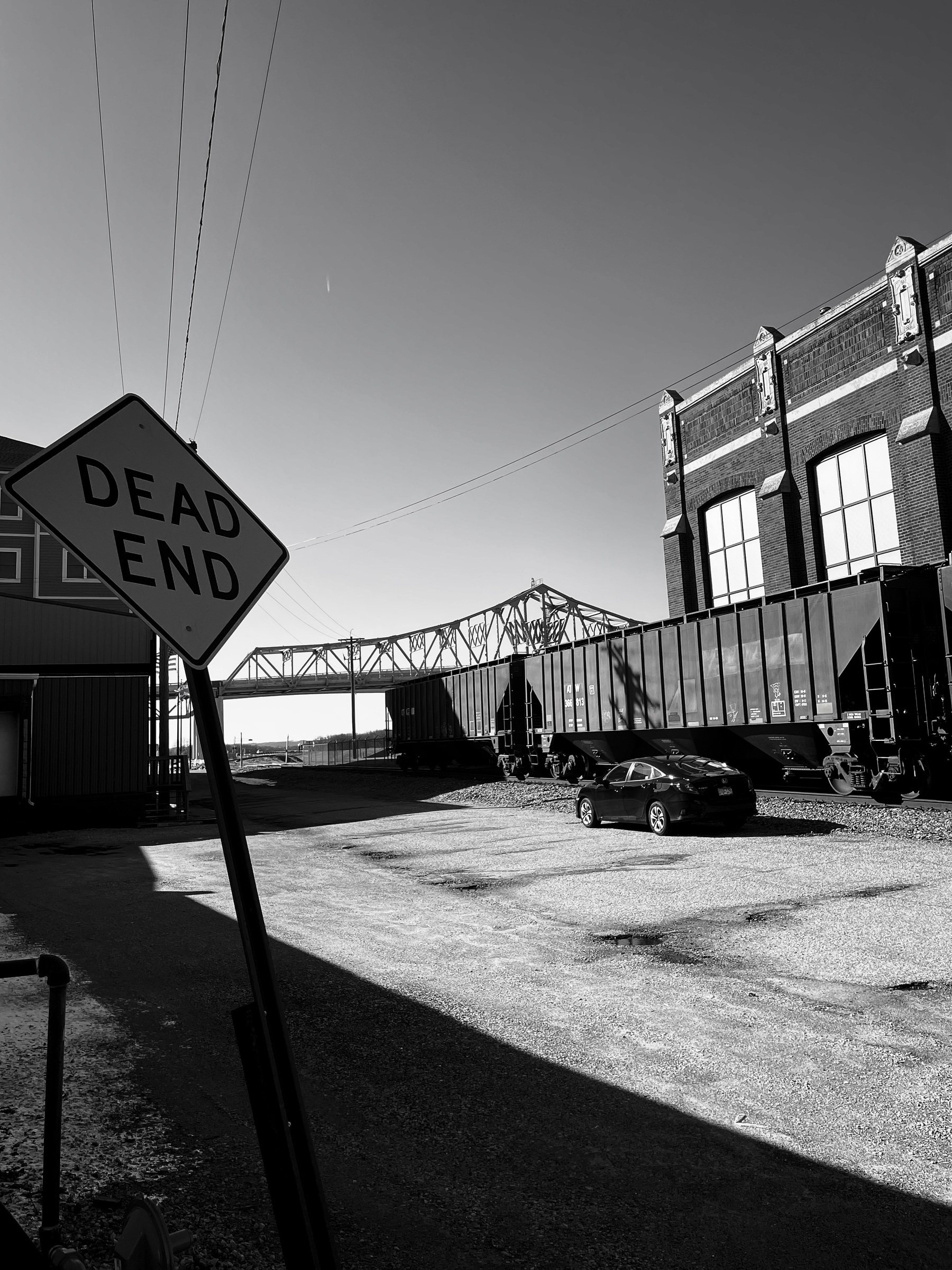 The heralded Blue Heron coffee and breakfast spot had the worst burnt latte we've ever had, and the peanut butter-topped chocolate cake was extraordinarily dry. We ate the frosting.

Mugby Coffee (the place that is for sale, or so we surmised from the commercial real estate description), was good, though. Nitro coffee, adequate. Latte, significantly better than Blue Heron. Plenty of space to stretch out.

Aside from a nice walk along the industrial river walk (Levee Park) with the dog to wrap things up, that's about it.

We also didn't see a single stained glass window. 🤷‍♂️

🗺️✈️