I was so enamored with Evergoods' choice to go undyed with a set of their bags to build a more earth-friendly line-up, I had to get one. Notably, this was my pack of choice for the Minnesota State Fair this year... yes, a bold choice for a place likely to amass grime on all who pass through).
Luckily, the Mountain Hip Pack 3.5L performed like a champ. Was there ever any doubt it wouldn't?
I comfortably packed cash, a wallet, wad of keys, battery pack, a map, tickets, a can of SPAM (you had to be there), sunglasses after dark, a headband, and an 18oz Hydroflask in the outer "sleeve" pocket. With room to spare. It's a great size, though I kept this slung across the chest -- seems like it'd look too big on the waist, but who am I to say.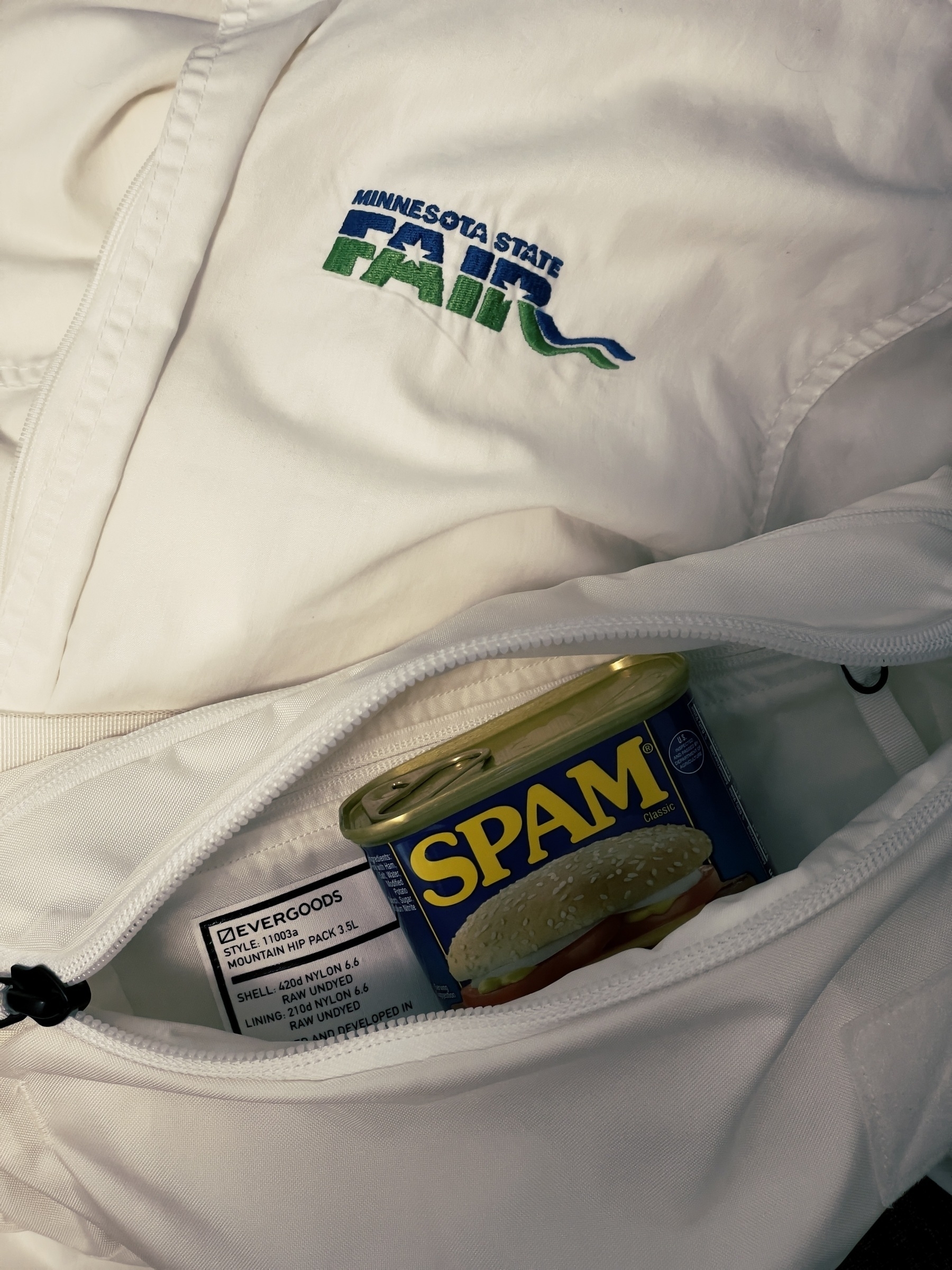 A lot of customers like the strap on this one, and I can see why — two buckle clips keep it attached to the bag, so you can sling in any which way (waist, right-side or left-side across torso), and it's perfectly comfortable to take on/off and slide around. It also comes with two built-in strap keepers that operate incredibly well.
Overall, it's a very comfortable, functional sling that reliably persevered through a nine-hour maraud through the fair. Shockingly, it didn't get a speck of dirt on it, either.
It. Is. Terrific.