Just received my first issue of MUBI's Notebook, and it's an incredible print production. Absolutely love a surprise and delight moment with anything I wasn't expecting to have such a moment with, and this hit the mark.
MUBI is a niche/classical/independent/international film streaming service that's been around for over a decade (I originally subscribed back in 2010). I recently re-subscribed and learned that they were producing a bi-annual magazine that accompanies the company's super-focused spotlight on cinematic experiences.
And it is a beautiful object.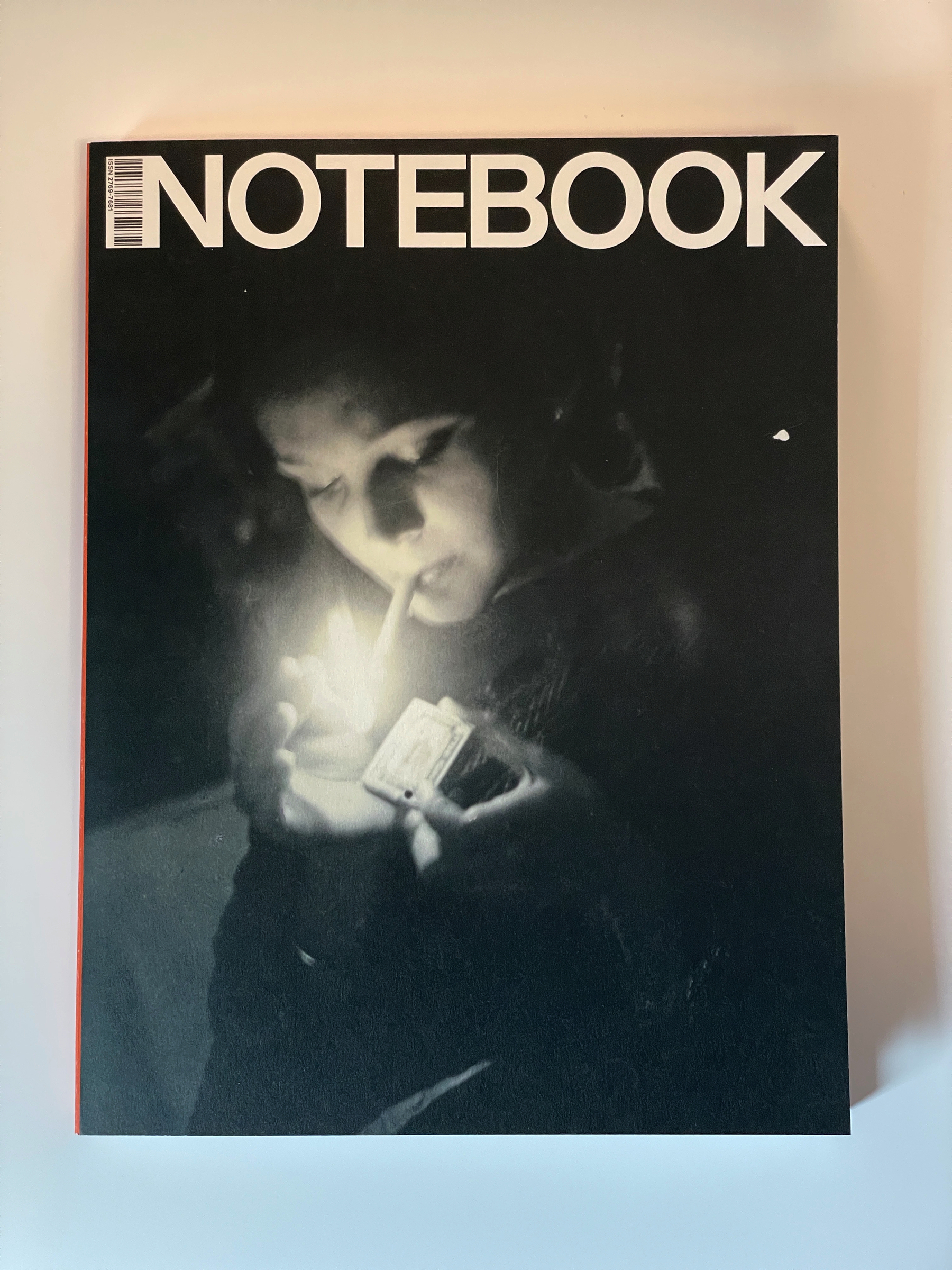 It ships in a magazine-sized box (not plastic wrap!)
The magazine inside is wrapped with a re-usable, water-resistant sleeve that makes the printed pages inside feel cared for
The pages are printed on thick, punchy stock that feels unlike any other magazine, including the crown jewel, Monocle
Lay-flat design, so you can open any part of the magazine and keep it comfortably open without the pages curling back around
Beautiful orange stitching throughout, which is… notable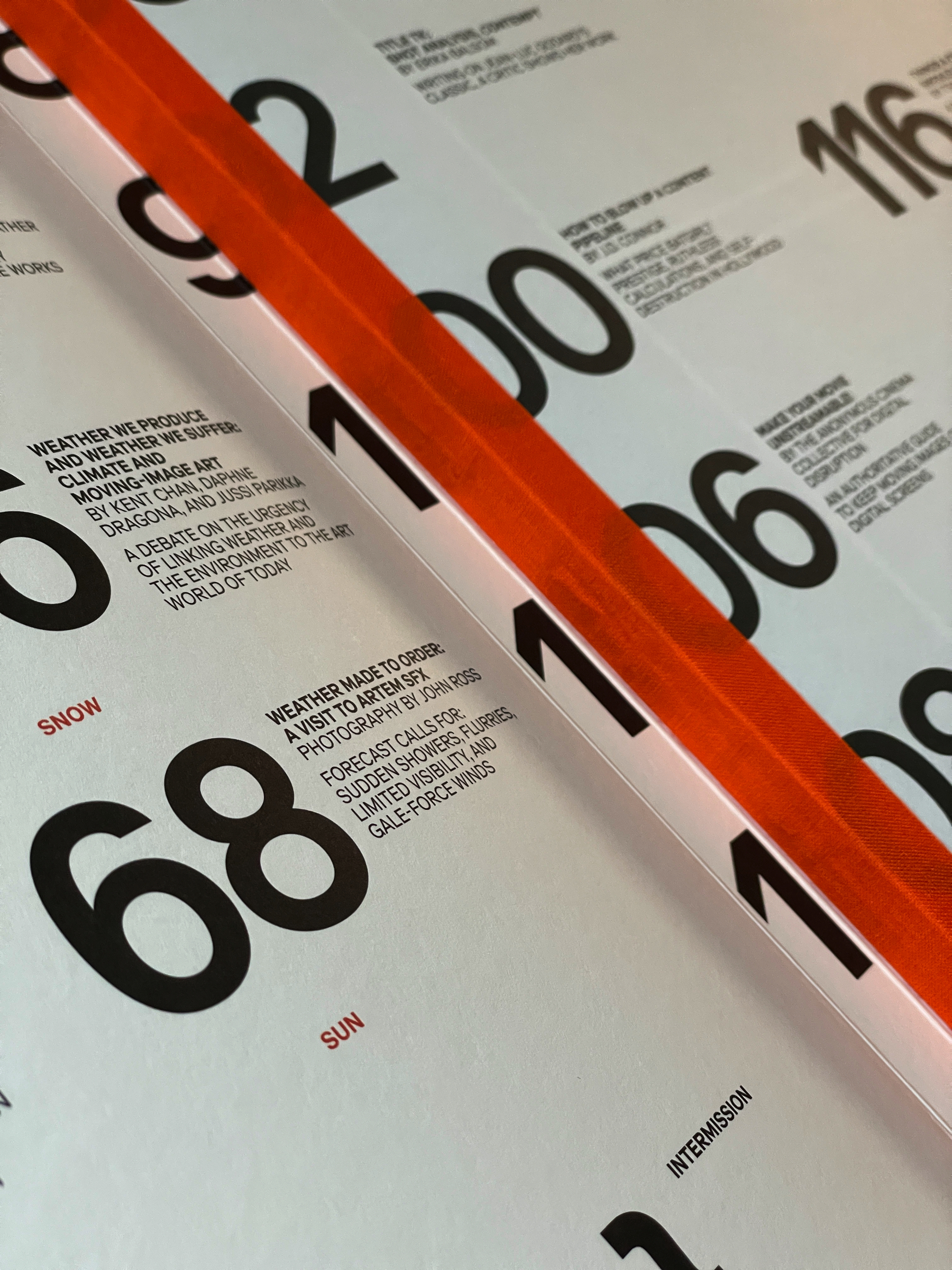 This issue (#3) is dedicated to weather throughout film:
…saboteurs are afoot and unpredictable weather is in the forecast! With thematic pieces devoted to the appearance of weather inside and outside of movies—w(h)e(a)ther cataclysmic or beautiful, documented or created—and to the disruptive ways film culture and industry can be sabotaged, this Issue is expected to reach record readings (!).
I've only just begun paging through it, but it's a joy to read and see so far. Highly recommend — keep print alive!