We struggled to grow tomatoes this year, namely because we were out of town for several weeks and didn't get a chance to properly water the gardens, and secondly, it's been insanely hot. I'm no expert, but I'm guessing these two factors played a role in us not getting great traction.
But pseudo-roma tomato made it through the summer heat and smoke from the Canadian wildfiles. Just look at that precious little baby. It stood out amongst the still-green cherry tomato plants surrounding it -- notably, plants we didn't intentially grow, but must have ressurected themselves from last year. At any rate, this particular tomato looked ripe and ready to be consumed, so I picked on the way in from walking Gertie this morning.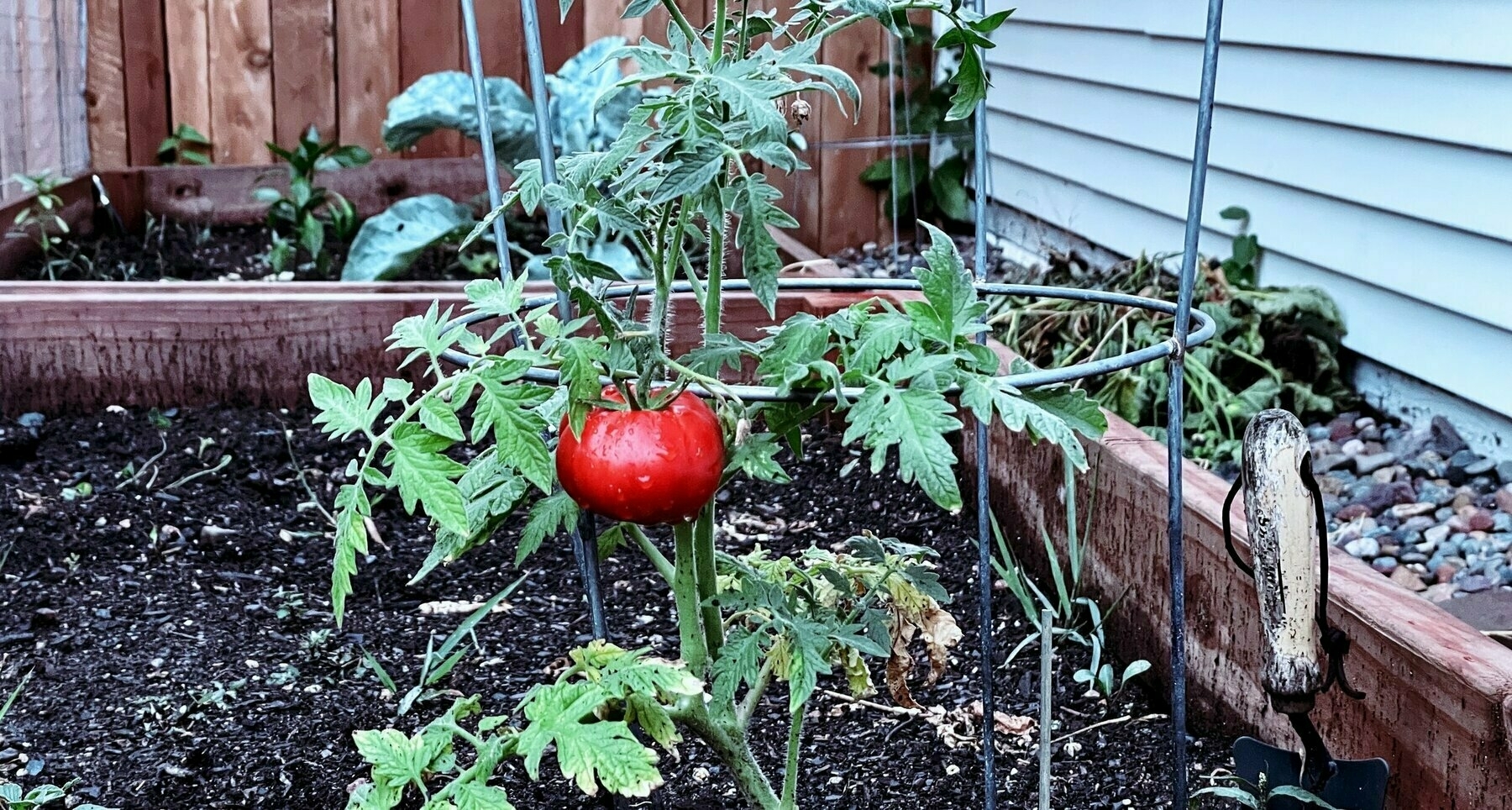 I was tempted to eat it fresh and raw, something I love with cherry tomatoes (washed, cut, maybe a sprinkle of salt), but I had a blob of mozzarella left in the fridge, so I soiled the perfectly clean looking plate of tomato slices with that, salt, pepper, olive oil, and black balsamic.
It was good.