You have to love the Tom Bihn brand of bags and accessories. They make a great portfolio of products here in the USA (Seattle), all produced with a high level of quality, thoughtful design, material options, many many colors, and, of course, have the brilliant O-ring connected ecosystem.
One of their products shines in its utilitarian genius: the Zip-Top Shop Bag. Like you, I've tried a dozen shop totes that either cost me a couple bucks or were handed out free at some event/magazine subscription. I absolutely advocate for deploying re-usable bags for shopping of any kind. But the bag has to be good to be usable. And most tote bags are complete shit. The Zip-Top Shop Bag is not shit. In fact, it is the best tote bag ever made.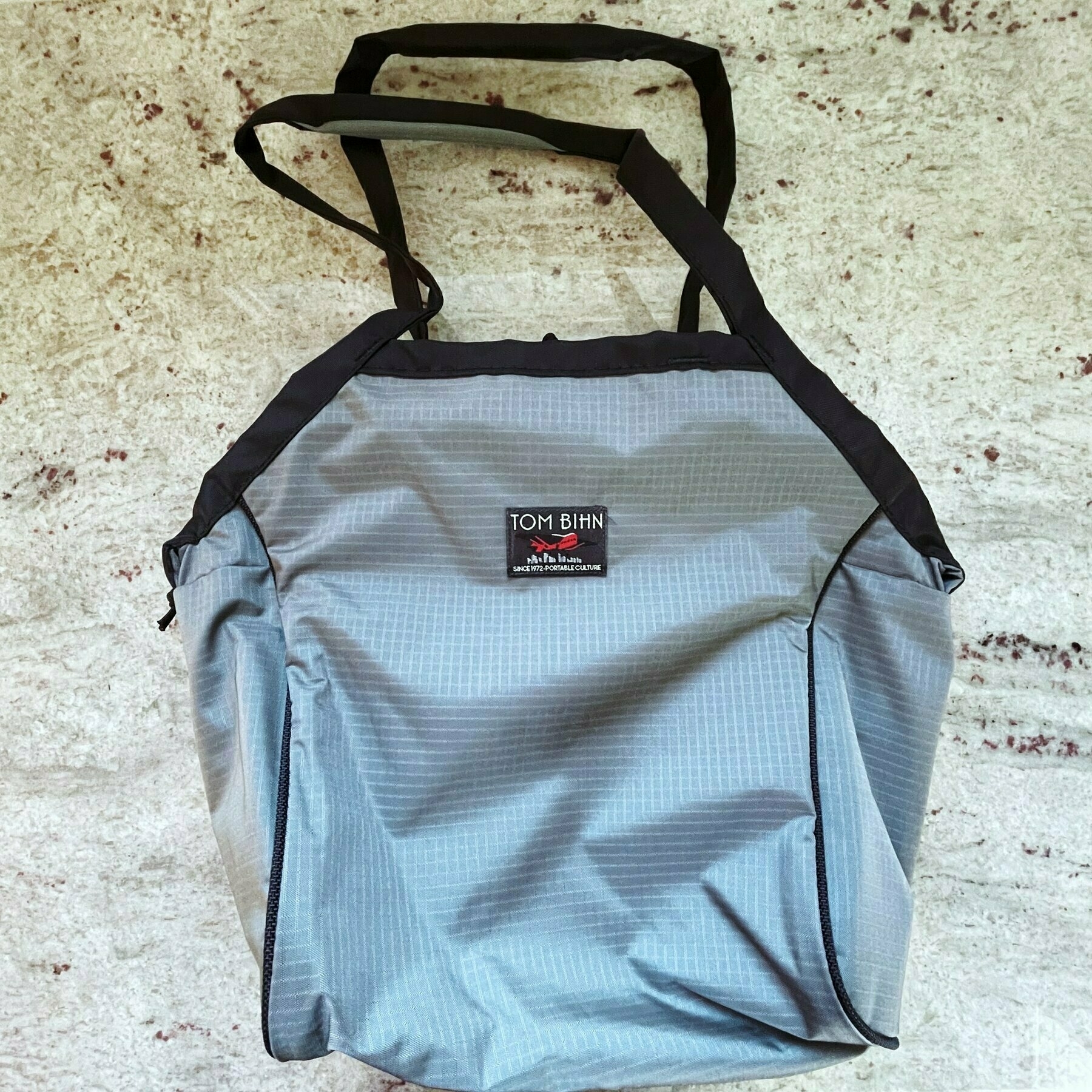 The biggest issue most generic tote bags have is the handle. This critical feature of the bag is often the most poorly designed part of the bag. So often are companies fixated on having their logo or some kind of visual slapped on the side of the bag that they forget you're actually going to be using the bag to tote items around from their store (or other stores). Oftentimes you're loading things into this bag, and then commuting with it a short distance back to your car, or a longer distance on a bus or bike. Thus, the handle needs to be comfortable at all times. It shouldn't dig into your palms like it wants to cut them off when you've aptly used the bag and stuffed it full of groceries. It shouldn't feel flimsy, like it's going to shred off its stitches if the load is too much for its inadequately-constructed purpose. It should work like a dream.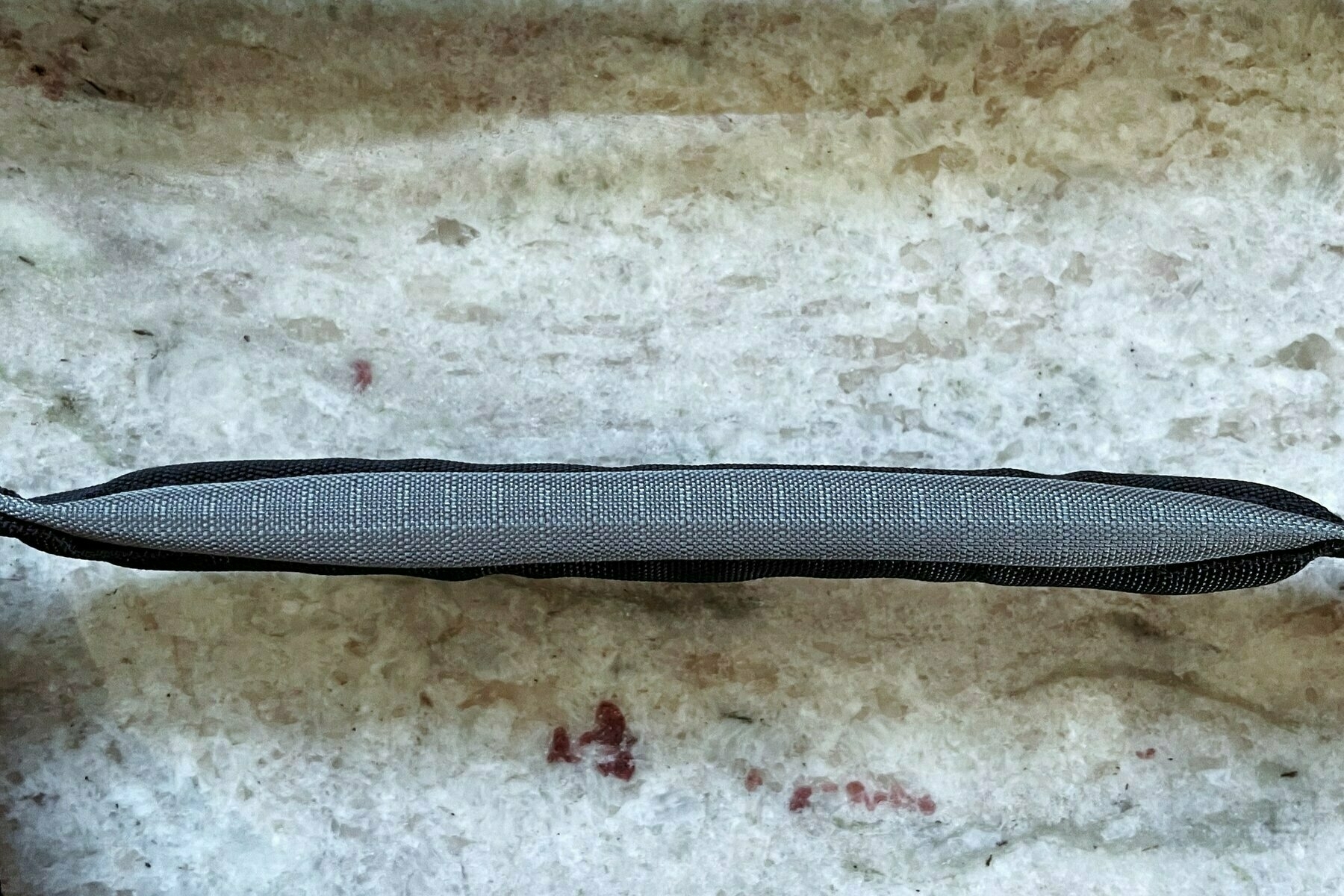 You know what works like a dream? The Tom Bihn Zip-Top Shop Bag. Just look at those handles. They are C-U-S-H-I-O-N-E-D. Brilliant idea. Why did no else thing of that? I wish I knew. Most don't care about your enjoyment or ease of use in toting their tote bag around. But Tom Bihn cares. It cares so much that it designed one of the best handles ever made for a bag. What's crazy is that Tom Bihn pitches the bag with the following, simple bullet-point:
"Has comfortable padded handles"
What an understatement. What modesty. This bag's handles do not disappoint in anyway. No matter the load, it feels like you're holding air -- it does some kind of magic in making you feel like the weight is lessened, and you could carry it forever. I would score them a perfect rating. For the purposes of a tote bag, look no further -- the Zip-Top Shop Bag is the best one on the market.
Okay, Aside from the Handle?
What else is great about it? It has a plethora of other amazing features that elevate it to god-like status.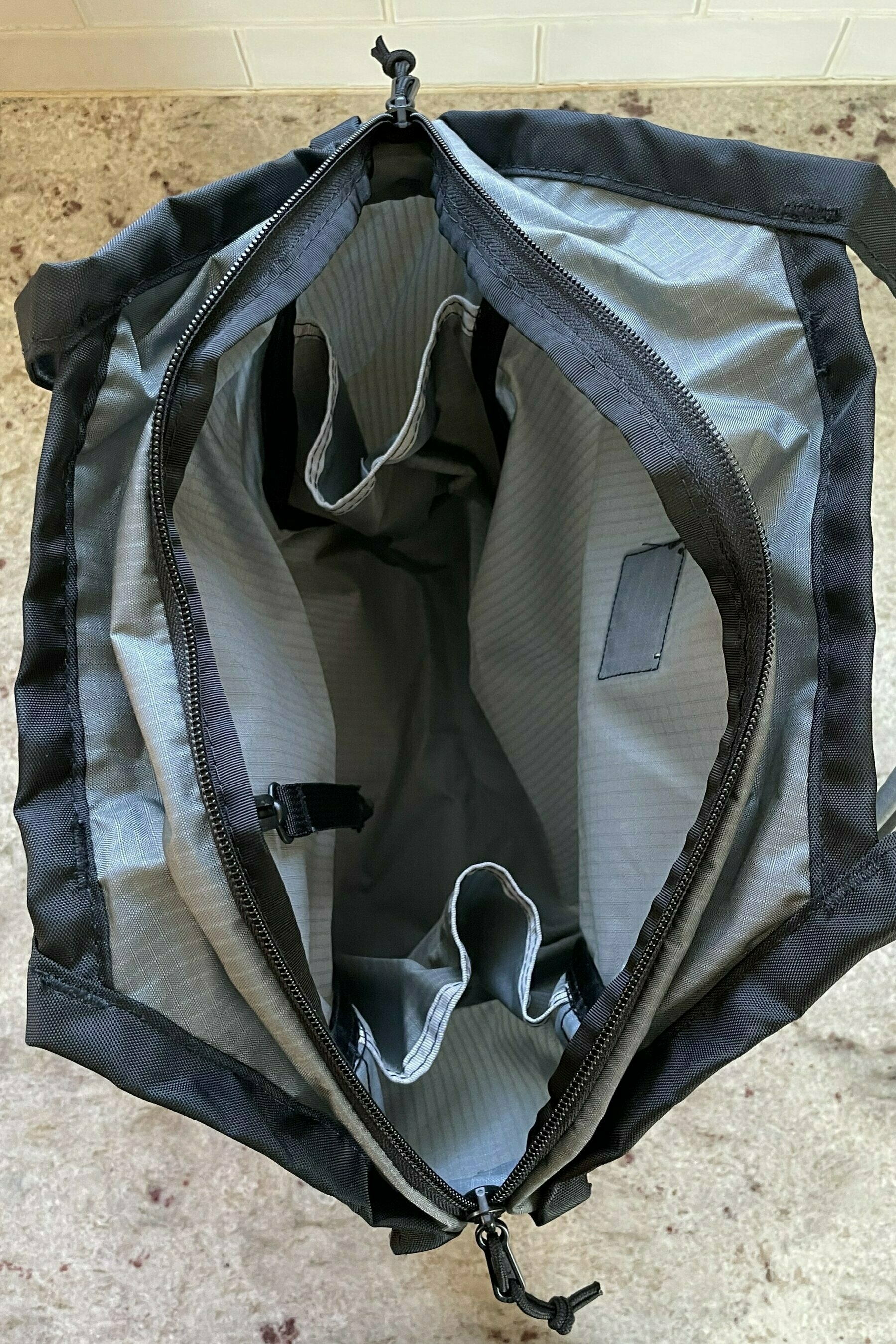 Zip-top: Obvious, but important to note. This bag zips with a slick pair of YKK zippers centered perfectly at the top of the bag. So you can enclose things in there. It's nice. Also worth noting is a slightly cheaper version of the is bag, called the Original Shop Bag, that does not come with a zipper. But it has the handles!
Interior Pockets: Kind of important. Maybe. Depends on how or if you care to use them. Two deep pockets line the interior sides of the tote. Nice to have.
O-Rings: It's got two of them, right under the zipper line inside the bag. The O-Ring ecosystem is great -- you can clip damn near anything to these things, like your keys! or a carabiner!, and Tom Bihn has a plethora of little accessories that natively clip in as well. Endlessly useful.
You Can Shoulder It: Yeah, the handles are awesome. But Tom Bihn also engineered this bag to fit perfectly on your shoulder. So you have two carry styles: holding it with the handles (and even holding the handles, the bag hovers above the ground), or toss it on your shoulder. It fits nice and snug. Comfortable.
Materials: Lastly, the material options for this bag are fantastic. Like most of their other bags, Tom Bihn usually offers several materials options when selecting your bag, in addition to a dizzying array of colors. I've seen the Shop Bag featured in several classic Tom Bihn materials, including Cerylon, Cotton Twill, 1000 Cordura, Ruff Stuff, Textured Nylon, and Ballistic. As with most of their products, much of your choice will depend on availability or whether they're doing another production run. I can vouch that this bag rules in both cerylon and ballistic.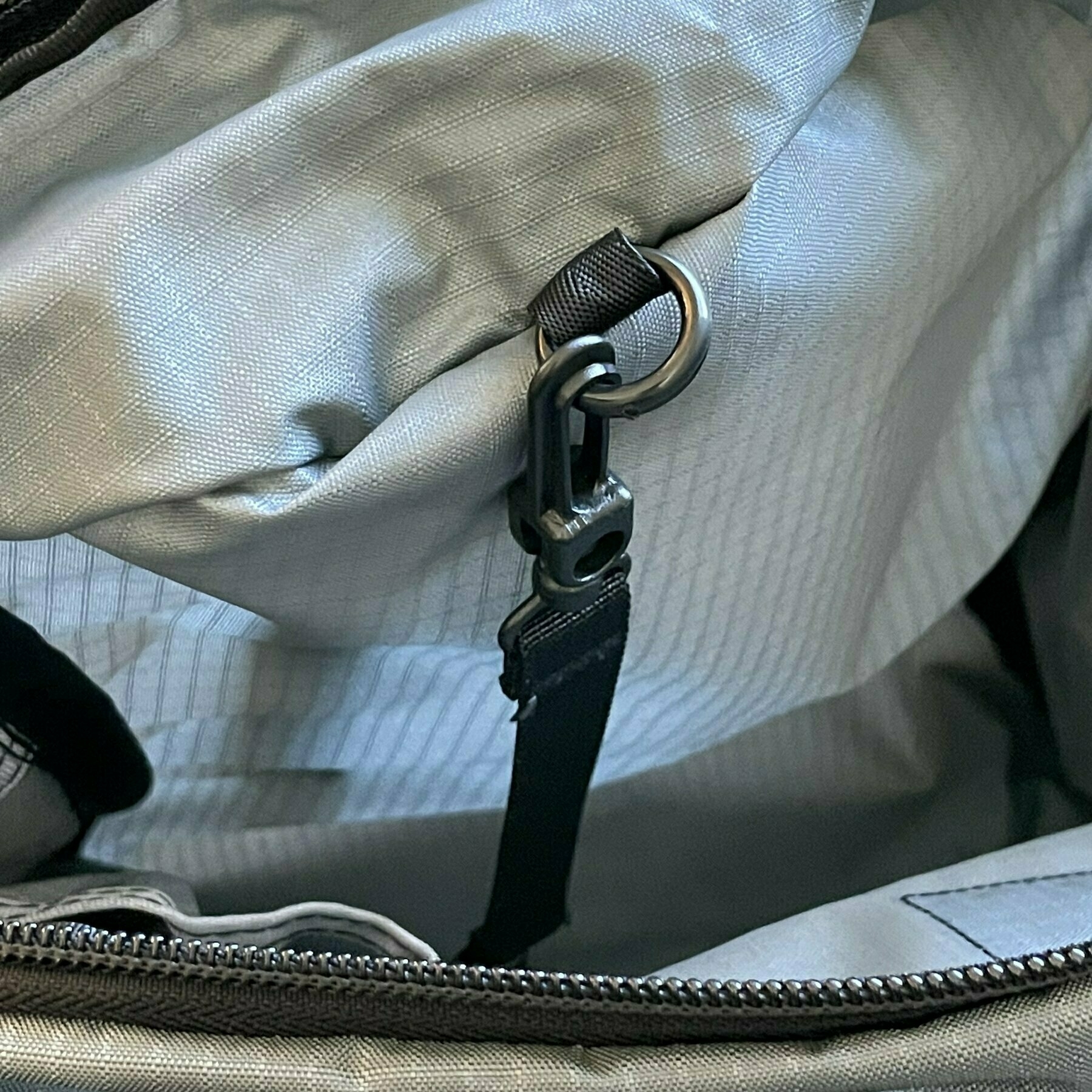 So those are the main features of the Zip-Top Shop Bag. It's the best tote bag on the market. Buy one if you truly want to give those other incompetent tote bags a rest, and have this truly be the last tote bag you own. That way, you can finally stop collecting random ones that end up in a landfill.