Piles & Piles of Books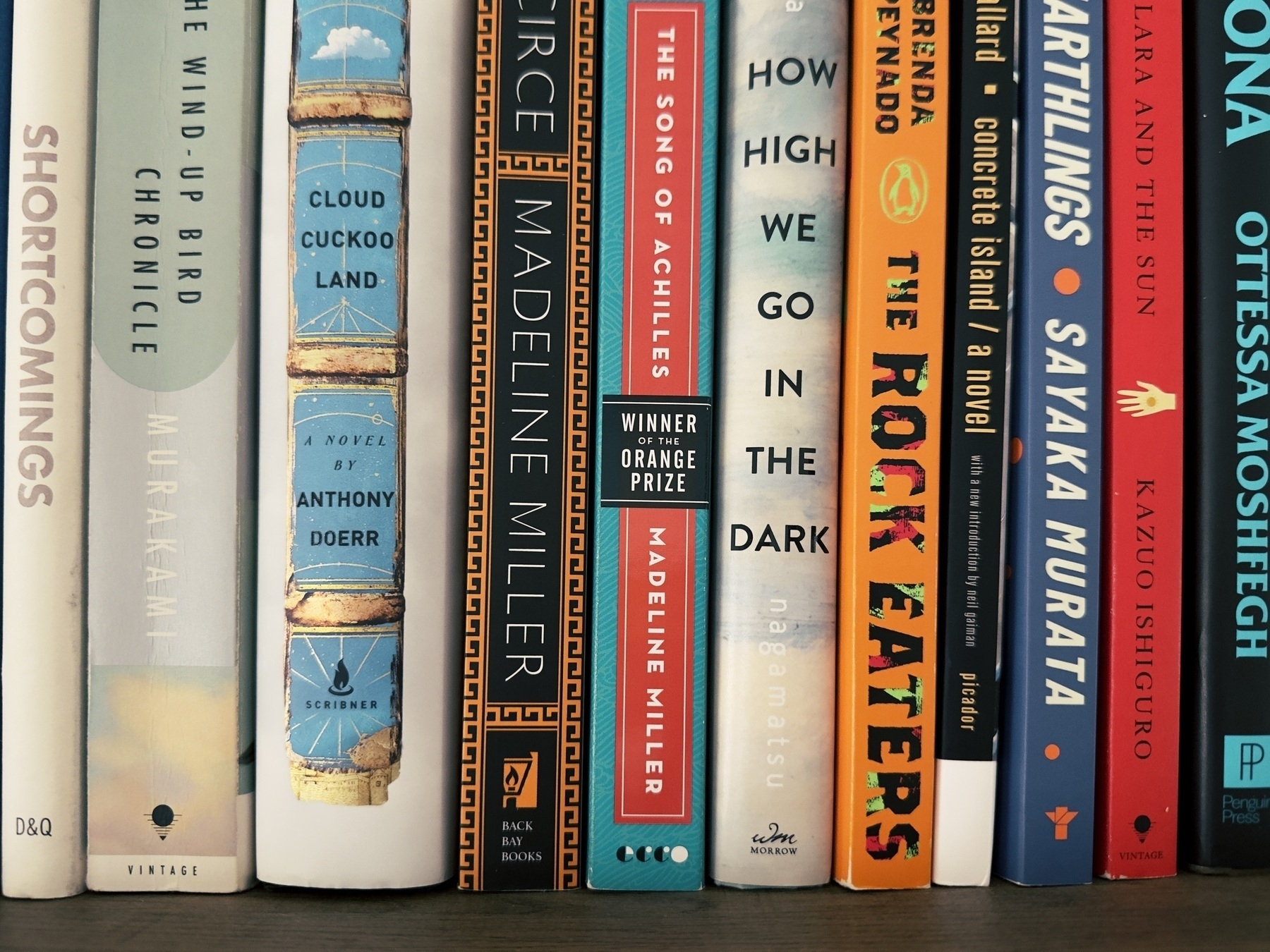 Came across this article via Tracy Darnell's blog, and what an essay! A masterstroke of reflection on books that connects right into my brain-thinking.
I have new books to read, upcoming books I want to read, old books to read, and only one lifetime
Sure, you could say this about any format of media. But there's something way more visceral about the physicality of books. You can put them on shelves, pile them up on a nightstand, or optimistically smash them into your luggage. There is so much diversity in typography, images, color, sizes, and formats for books that it's a truly joyful medium to collect.
But is collecting books a problem when, as Molly Templeton admits, you don't get around to reading many of them, and instead, "think about them. Appreciating them, you might say." She "can't wait to get lost in it. Just, you know… later." There are, alas, too many other distractions and demands of one's time, and books sometimes don't make it into your day.
Anyway, she nails it with this:
Can there be comfort in the things you're not reading? Can they be books that are just waiting for you to find their moment? Stories you need, just not yet, like snacks you put in your pocket for later, stored up for when you really, really need them? I'm pretty convinced this is the case. Haven't you ever picked up a book months, years, decades after it came out and found it was exactly what you needed to read just then?
Yes, there can be a comfort in the books you aren't reading, or the books you have read years ago that you probably won't read again but just maybe you might want to read again to revisit those feelings you had about it, or rather to simply meet the vibe of it. Books are magical, transporting, beautiful objects that require your imagination and literacy skills to unlock the potential of. Thankfully I've got some space still to store more of them and my partner isn't going to cast me out of the house (yet).